Home Energy Hero Rebates
There are rebates available, so you might as well use them!
You don't have to do all the research yourself. Rich Dexter, Chief Efficiency Officer and true Home Energy HERO knows this stuff better than anyone. If there's a rebate or a combination of rebates that you can use, he'll get all of the paperwork done for you.
---
BGE Rebates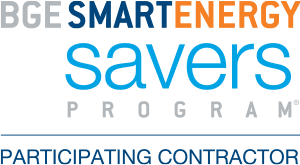 Do you have a room that's hot in the summer and cold in the winter? Do you find it hard to reduce your energy costs no matter what you try? Home Performance with ENERGY STAR can help you finally get comfortable while lowering your energy costs by up to 20%. Plus, get rebates for home improvement work!
View Rebates
---
PEPCO
Would you like to save on your energy costs and increase the comfort of your home? You can do both—and receive rebates up to $7,500**—by participating in the Home Performance with ENERGY STAR Program.
Learn More